You may be reading this and thinking to yourself, what is a ranchette? And why should I want one? Well before we jump into all the benefits of a ranchette allow us to define it!
A ranchette is a mini ranch or large home lot that is right past the suburban neighborhoods, and usually on the outside of major city or populous area. It typically includes a home on about 40 acres and maybe a barn or surrounding buildings. So now that we have answered the what, let's move on to the why have a ranchette?
Land For Sale: Ranchette Edition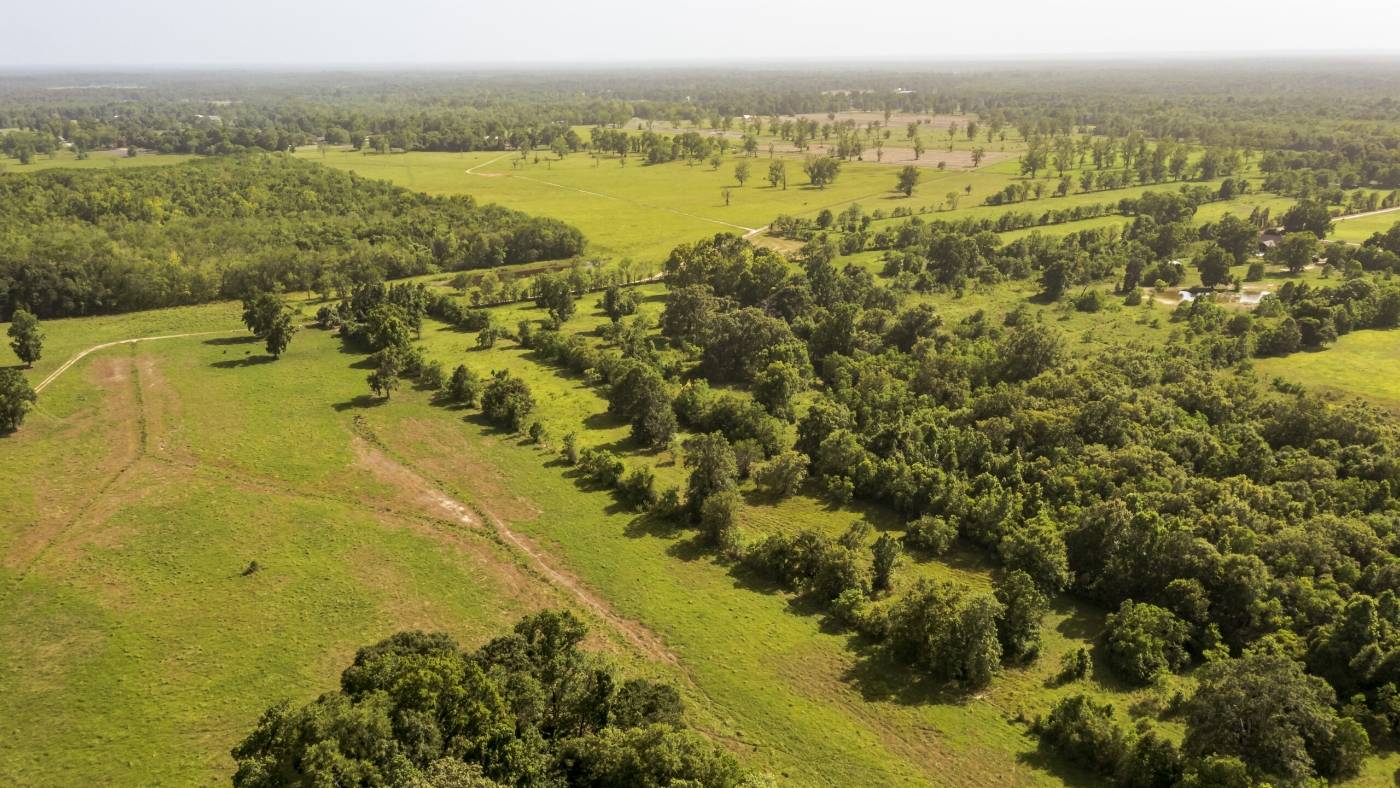 Starting at $189,900
12.65 – 50 acres
|
Hardin, TX
Starting at $225,900
10.01 – 23 acres
|
Luling, TX
Starting at $239,900
11.04 acres
|
Kingsbury, TX
View All Properties for Sale
Top Reasons to Have A Ranchette in Texas
Below we have compiled the reasons to own a ranchette in Texas.
1. Slow Pace Life with City Convenience
If you're familiar with the saying "you can't have your cake and eat it too," well with a ranchette you really can have both the convenience of a nearby city with the feel of a ranch. Because of their proximity to metropolitan areas, ranchettes are the perfect location if you're looking for the peace and privacy of the country with benefits of a nearby city.
Ranchettes have continued to increase in popularity and are scattered on the outside of towns and cities across the west. If you're an outdoorsy person or simply enjoy the slow pace life, Ranchettes are the perfect way to enjoy the space on 10-40 acres without sacrificing the accommodations and fun of a nearby city.
2. Less Can be More with a Ranchette
Hundreds of acres of land can be overwhelming and costly to individuals looking to cultivate farm land, have horses, cattle, goats, hunt, fish, and even produce a profit.
With a ranchette, less land really can mean more with all these opportunities still available without the headache of trying to find a great deal on a larger ranch and while keeping your sanity by still being able to upkeep your land without the help of others.
You can have your dream garden, a beautiful barn, horses, and more without committing to so much land.
3. Experience Farm-To-Table Life Day to Day
These days sustainable living has a large appeal and is often times becoming more and more necessary. Take micro-farming to your own backyard with a ranchette.
Grow your own pesticide free fruits and vegetables, provide the family with farm fresh eggs straight from your own chickens, create your own cheese and milk from your own goats and cows, and remember the sky is the limit with what you can do on your very own ranchette.
Dive into a sustainable living way of life with a ranchette.
4. Less Cost and Larger Homes
With a ranchette, you have the option to do what you want with your home. Whether it's a barndominium or a larger more luxurious home, you can do it because with the savings of purchasing a full-size ranch, the possibilities are endless. Ranchettes typically boast of beautiful, extensive home so your family or friends can come visit and have room! Also, even with less land you can often receive tax breaks which allows for even greater savings.
Summary: Ranchettes Have Many Positives
To conclude, ranchettes can be a great way to live out your ranch dreams with the nearby access to all that a city has to offer. Maybe you need to commute to work or want to be close to a specific school district! A ranchette could be the perfect fit to all your needs and more!
Want help? Our Land Experts make finding your perfect property a priority and aim to make this process as easy as possible. They save you time, money, and uncover hidden issues for first-time buyers.